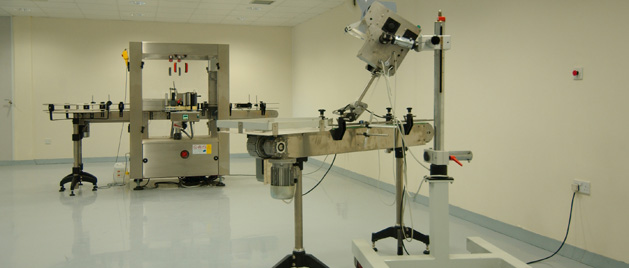 STORAGE
Our specialised warehousing services have been designed and developed throughout the years to meet the strict requirements of the many multinational companies that cooperate with us. We store products which are highly sensitive and require 24 hours monitoring such as cold chain and narcotic products.
Our warehouse is equipped with complete fire protection, security alarm and computerized temperature control systems. We also operate CCTV cameras and a backup generator. As an additional safety measure, only authorized personnel have access to the company's warehouse and any other unauthorized employee of the company or visitor should be accompanied by a member of the warehouse staff.
LOGISTICS
In Pharmalink we appreciate the uniqueness of pharmaceutical logistics and recognize that our customers depend on superior customer service and reliable product availability for their success so we tailor our services to work best for them.
Our customer service department ensures that customer orders and demands are met on a timely and accurate basis. We also operate the latest technologies including wireless handheld terminals for picking and an ERP system which enables excellent stock management.
With a fleet of 14 vans and tracks we deliver to governmental warehouses, all pharmacies and pharmaceutical wholesalers on a daily basis. We carry medicinal, OTC and cosmetic products as well as medical devices whilst complying with all laws and regulations imposed Nationally and by the EU. In addition, we store and distribute cold chain products, ranging between 2°C to 8°C, using the latest available cooling systems and following strictly adopted standardized procedures during their handling.
IT REPORTING
In Pharmalink we operate an advanced information technology system designed to provide a wide range of useful enquiries and reports based on specific data analysis. Current and historical data are used for creating analytical automated reports tailored to our customers' needs and delivered on a timely manner.
QUALITY
Our quality management system is comprised by an extensive compilation of Standardised Operation Procedures (SOPs) based on current laws and regulations (National and EU) and customer requirements. The detailed, written procedures include systems to provide documented proof that the correct procedures are consistently followed at each step of every process.
Our experienced Quality Assurance team is responsible for evaluating and overseeing all aspects of our operations to ensure that each product is reaching customers according to established quality standards.